Features
Color touch Screen
Brushing quality feedback, direct blind zone detection reminder.
High Cleaning Efficiency
With 42,000 frequency magnetic brushless motor and high-end 3D designed bristles.
High Brushing Personalization
With 32 intensity levels, 4 modes, 20 preset plans and hundreds of customizable plans.
Built-in Sensor
For over brushing detection & 8 blind zone detection.
Superior Charging Experience
Up to 40 days battery life, 2 hours fast charging and 2-in-1 charger + holder.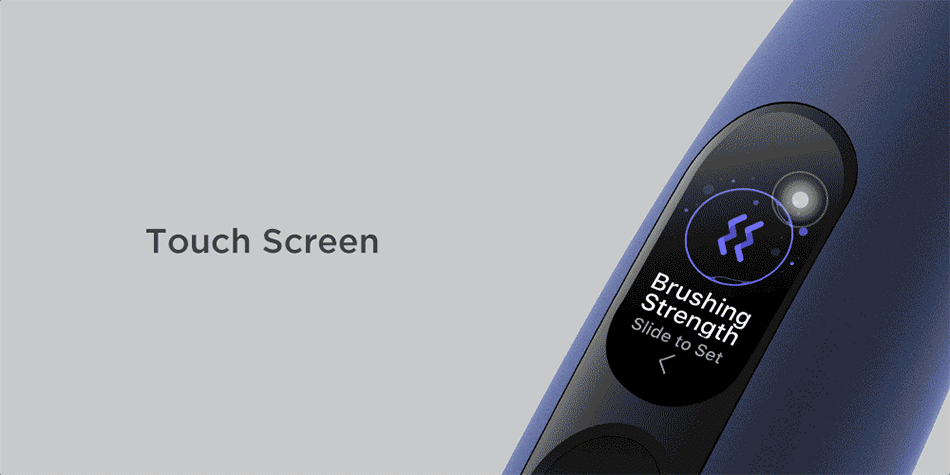 Never Miss A Spot with Smart Blind Zone Detection
Mini, built-in 6-axis gyroscope detects brushing motion and generates instant reports on your brushing technique.
Self-adjusting Brushing strokes For a Gentle Clean
Intelligent Al frequency reduction automatically reduces frequency when over-brushing is detected. No more damage, bleeding, or discomfort from brushing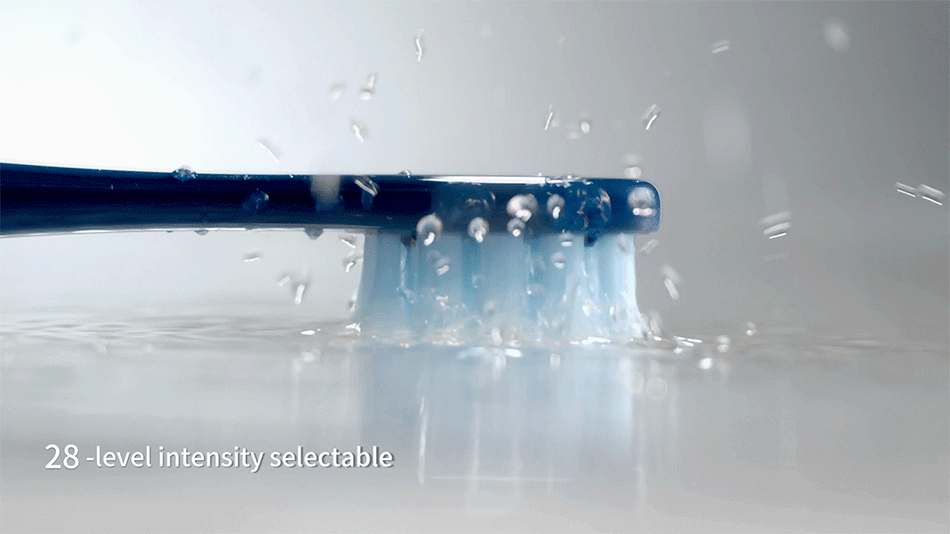 Streamlined 2- in -1 Charger+Holder
Mounts magnetically to the wall or mirror to save space when not charging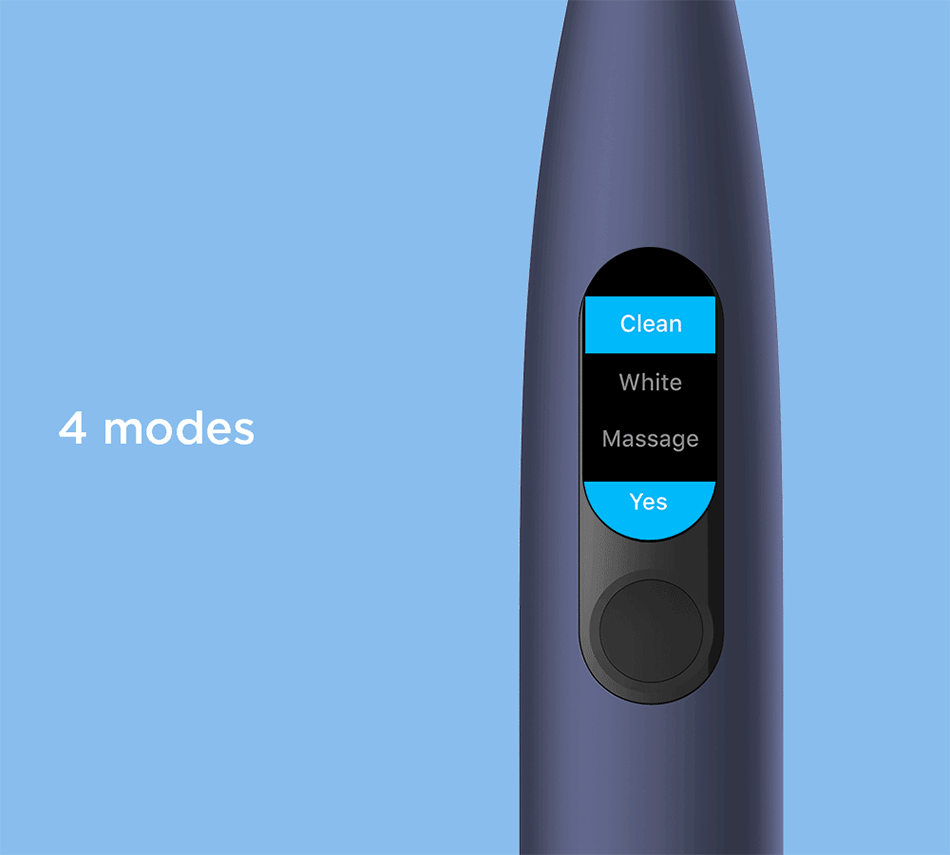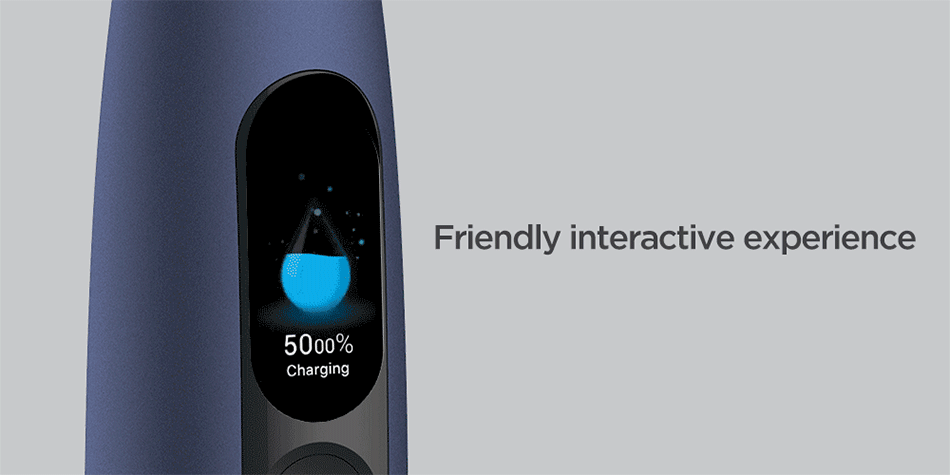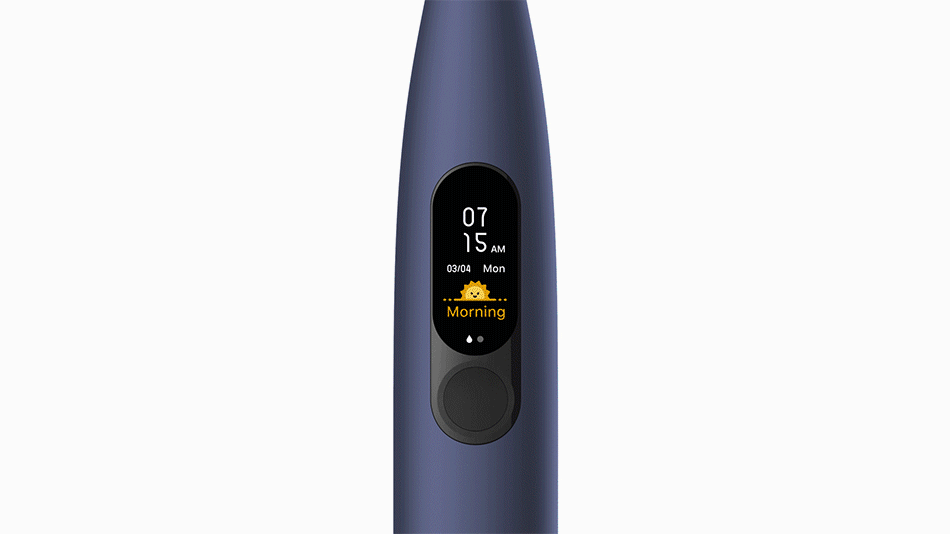 Specifications
Screen: 0.96 Inc. color touch
Motor: maglev brushless motor, maximum speed 42000 rpm, maximum torsion 220gf.cm
Charging specification: two-in-one design, hanger and charging base, magnetic suction contact charging, 2 hours full charging, 5V/1A (recommended)
Noise: <60dB
Battery duration: 800mAh, up to 40-day battery life
APP support: for iOS 8d, Android 4.4d
Connect: Bluetooth 4.2BLE
Standard brush head: brush wire diameter 0.152mm
Model dynamics scheme: 32-level adjustable strength, 4 cleaning modes, whitening and massage mode, more than 20 brushing schemes (APP); support customization of hundreds of toothbrushing schemes
Other functions: brushing report, brushing settings, time display, battery level display, firmware upgrade
AFTER-SALE SERVICE
We offer 100% satisfaction guarantee, 40-day back money guarantee and 2-year warranty.
We have 24/7/365 Facebook Messenger and Email support.
Shipping takes 7-15 Days depending on location.
🕑🕑SALES ENDING SOON